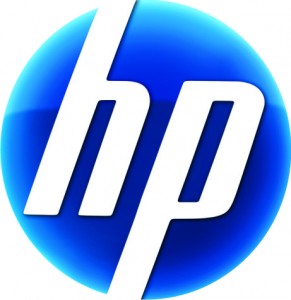 Hewlett Packard's CEO Meg Whitman has her work cut out for her. It's not just the losses due to alleged fraud committed by the management at Autonomy prior to its acquisition by HP. HP, a $25.05 Billion company, is writing off losses of $18.3 Billion to $18.5 Billion in calendar year 2012. The losses equate to 73.0% to 73.8% of the company's value.
HP's share price, at close of trading 11/23/12, was $12.74 per share. The earnings per share is Negative $6.45 – losses per share. The Price / Earnings ratio, if defined, would be -1.93. The debt to asset ratio is 26.14, the return on average assets is -10.62.
In contrast, Apple's closed on 11/26/12 at $589.53 per share, worth $554.6 Billion. Earning $44.16 per share is, Apple's P/E is 13.35. Apple's debt to asset ratio is Zero, and its return on average asset is 28.54. These data are summarized in Table 1, below.
Comparison of Apple & HP
Company
Price
Mkt Cap Billions
EPS
P/E
D to A
R o A A
Apple
$12.74
$25.05
-$6.45
-1.93
26.14
-10.62
HP
$589.53
$554.57
$44.16
13.35
0
28.54
Table 1. Data as of close of trading 11/26/12
Back to HP. The first write-off, in August, 2012, was $8 Billion related to the 2008 acquisition of EDS by then-CEO Mark Hurd and $1.5 Billion to 1.7 Billion in losses due to layoffs announced in May (NY Times). The second write-off, in Nov. 2012, relates the 2011 purchase of Autonomy by then-CEO Leo Apotheker.
Under Apotheker, HP paid $11.1 Billion for Autonomy. The NY Times headline says it all: "A Folly Unfolds, by the Numbers."
Under Hurd, HP bought EDS for $13.9 Billion in May, 2008 (HP / The Register). Under Hurd, HP also paid $1.2 Billion for Palm in April, 2010 (HP Press Release). Palm, you may remember, invented the PDA (PC World / Wikipedia). Palm also wrote "Web OS," an interesting operating system for cellphones, like the Palm Pixi and Palm Pri, and tablets, like the HP Touchpad,  an estimated 903,354 of which were sold, (Wikipedia). I have an  HP Touchpad. It's a good machine, especially for $100, and the software is, in some ways better than iOS – it's multitasking. Apple, however, sold over 100 million iPads between 4/23/10 and 10/23/12 (Yahoo), and there are hundreds of thousands of applications for the iPad. A computer without software is useless for people who are not computer programmers.
And we should not forget Carly Fiorina's 2001 merger of HP and Compaq. This was supposed to create an $87 Billion juggernaut (HP / CNET / CNN). A 2004 analysis of the merger, presented at  Wharton says,
"At the time the merger was announced, people at Wharton and on Wall Street wondered where the benefit was in acquiring a PC maker like Compaq at a time when PCs were well on the road to becoming low-margin commodities. To be sure, Fiorina's idea of achieving economies of scale in the PC business was a sound one, giving H-P, already reaping hefty profits from its printer and print-cartridge products, a shot at competing with Dell, a low-cost, direct-marketer of PCs, according to Wharton faculty members. But how was a merger going to allow H-P to go head to head with IBM, which not only sells PCs but is a leader in the high-margin server, consulting and service businesses, or EMC, a key player in data storage?"
We now know that it didn't.
Given that Fiorina, Hurd and Apotheker were given severance packages totaling $80 Million, the good news, for Whitman, is if she fails, or if the HP Board of Directors fires her before she  can succeed, she too will be well compensated. But where's the good news for the employees. stockholders, and other stakeholders?
Maybe instead of betting on engineering mergers, HP should try the HP way – it worked for about 50 years – and concentrate on engineering stuff; hopefully high margin stuff that people want to buy.
That, after all, is what Apple does. In 2001, when HP was merging with Compaq, Apple was selling iMacs, MacBooks, and had just introduced the iPod and iTunes. The iPods were simple music players – high capacity digital "Walkmans;" systems composed of hard drives, headphones, an interface, and an audio distribution system.
I had a Casio PDA. I could rip CD's up to my computer, convert the songs, in wav format, to mp3, copy songs I wanted to the device, and play them, one at a time or in sequence. The iPod / iTunes system was simpler. And I could buy individual songs  for $0.99 – easier and cheaper than buying a CD.
This integral part of the system, iTunes, moved Apple into the content distribution business. By Feb 25, 2010, Apple had sold 10 Billion songs (Apple Press Release) and earned an estimated $3 Billion in commissions. The press release states,
"We're grateful to all of our customers for helping us reach this amazing milestone," said Eddy Cue, Apple's vice president of Internet Services. "We're proud that iTunes has become the number one music retailer in the world, and selling 10 billion songs is truly staggering."
Today Apple sells computers, music players, cell phones, and tablets – and the applications that people buy the devices to use and the content that people buy the devices to create and to enjoy.
Here's the secret of Apple's success: Focus on Hard Work, Good Engineering, Customer Service and what appears to be a consistency of vision on the part of the current CEO and the founders.
And HP's curse? Under Fiorina, Hurd, Apotheker, and the a few of the other CEOs between Hewlett and Packard and Whitman – and there were eight – a misplaced focus on the fast buck and growth for the sake of growth, and a loss of focus on good engineering and customer service, and "The HP Way."
–
Neither Tim Cook,  Meg Whitman, nor any current or former employee or executive of either Apple or HP was consulted in preparation of this post.
In addition to my work at Popular Logistics, I currently serve as "Director of Information Technology" for a mid-sized law firm in lower Manhattan. I have worked as a database administrator, backup and recovery consultant and software developer. I am available for research and analysis on a per project or a per diem basis. I would love to work at HP re-establishing the "HP Way" and implementing a strategy to develop high margin lines of products." I don't work miracles but I do work hard – and accomplish my goals. I hold a Bachelor's in Biology and an MBA in "Managing for Sustainability," from Marlboro College. I can be reached at 'L Furman 97" @ G Mail . com and US 732 .  580 . 0024.  I am long on Apple.