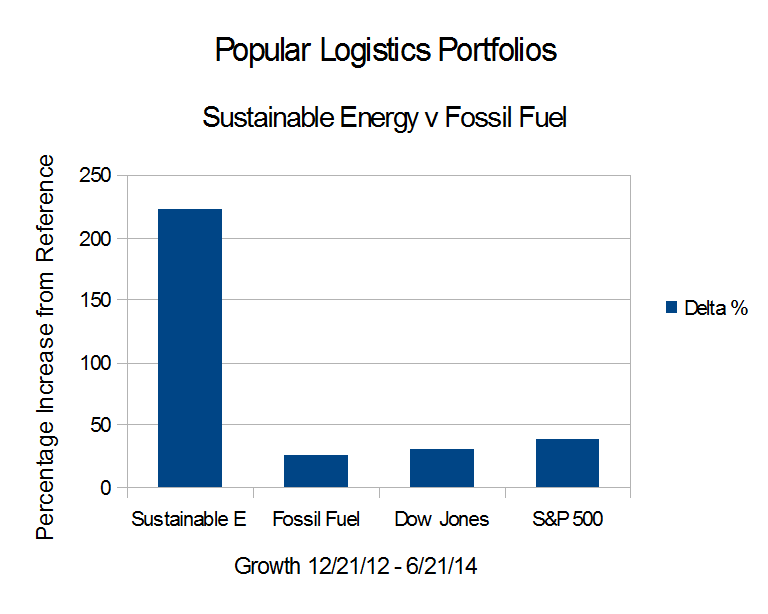 On Dec. 21, 2012, I put $16 Million imaginary dollars in equal imaginary investments in 16 real energy companies; Eight in the Sustainable Energy space and eight in the fossil fuel space.
The Dow Jones Industrial Average is up 30.26 % from 12/21/12.
The S&P 500 is up 38.04%.
The Fossil Fuel Portfolio is continues to dramatically underperform the reference indices. It is up 25.08% from Dec. 21, 2012.
The Sustainable Energy portfolio is down from last month, but is up 221.77% from Dec. 21, 2012.
The details are below.
{ 0 comments }