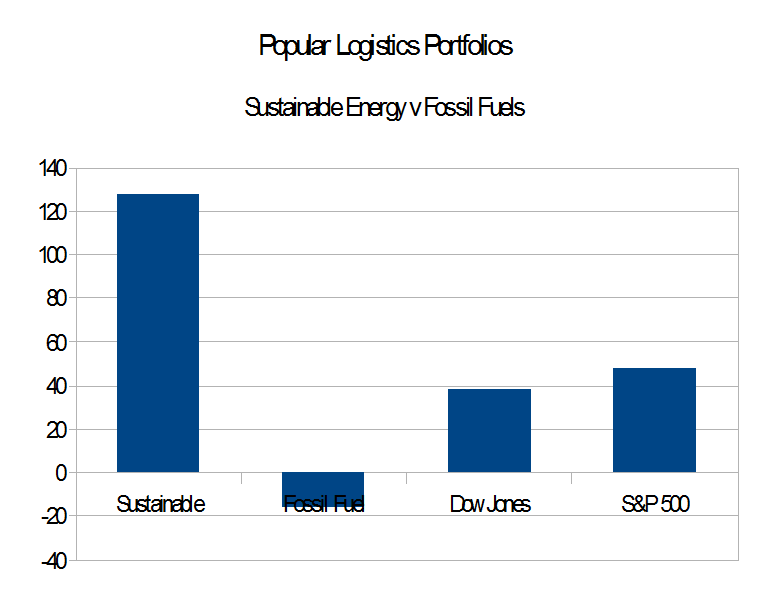 On Dec. 21, 2012, I put $16 Million imaginary dollars in equal imaginary investments in 16 real energy companies; $8.0 in the Sustainable Energy space and $8.0 in the Fossil Fuel space. The pattern, clear by March, 2013, is the Sustainable Energy Space is outperforming and the Fossil Fuel space is underperforming the indices.
Excluding the value of dividends and transaction costs,
The Fossil Fuel portfolio is now worth $6.7 Million, down 16.07%.
The Sustainable Energy portfolio is now worth $18.2 Million, up 127.62%.
The Dow Jones Industrial Average is up 38.47%, from 13,091 on 12/21/12 to 18,209 on 3/20/15
The S&P 500 is up 47.42%, from 1,430 to 2,108.
{ 0 comments }