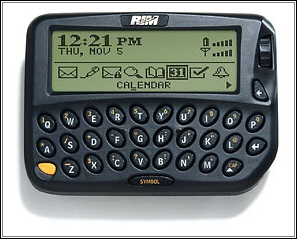 Back in 1999, I was walking down a hall to the data center of a US Navy base in Virginia, when I noticed a sign that said "Cell Phones Prohibited. Deadly Force Is Authorized in this Area." Fortunately my cellphone didn't ring.
One of my colleagues had an Apple Newton. Just as the Osborne and Kaypro led to the Compaq and the laptops, PDAs running the Newton operating system and PDAs from Go Computers led to the Palm Pilot, and ultimately to the iPod, iPhone, and iPad, but that's another story.
Research In Motion had just introduced the Blackberry 850 handheld. My colleagues in the financial industry had them. I understood the potential and wanted one. That too is another story.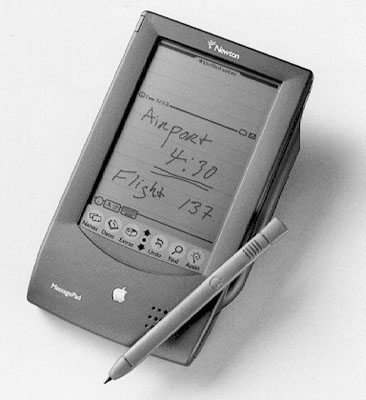 Fast forward to 2011. I attended a forum in New York City on "Managing & Securing BYOD."  "Managing & Securing Bring Your Own Device."
BYOD reflects that people are switching from company supplied Blackberries to their own personal iPhones and, to a lesser extent, Androids.  But where Blackberries can very easily be managed and controlled by information technology departments, iPhones and Androids, which originated as consumer products, not business tools, are harder to manage.  That doesn't mean system administrators in information technology departments don't have to manage them – they do – it just means it's not as easy to manage an iPhone or an Android as it is to manage a Blackberry. That, too, is another story.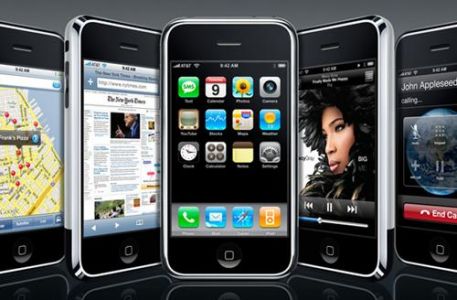 Apple really didn't really understand the power and capabilities of the iPhone and iPad.  They knew they created somethings that were new, different, elegant and beautiful; but they really didn't know how powerful and practical they were and are.  The people at HTC, LG, Motorola Mobility, now a subsidiary of Google, Inc., and Samsung probably don't think much about what their device can do, other than "What features does Apple offer that we must match? What can we beat? What are the specs, and how can we exceed them for the same or a lower price?"
Blackberries are used for telephone calls, email, text messaging, and as cameras. iPads are used by people at banquet halls to illustrate weddings, by maintenance people to study schematics, and by doctors to evaluate x-rays and other images.  And of course iPhones and Android phones and tablets are used to take pictures and to make video-calls, send and receive e-mail and text messages, read books, the news, etc., etc., etc.
Apple also uses the iPod, iPhone and iPad to sell Macs to developers and college students and music and apps on the various stores. While Amazon is hip to selling books for Kindle and Kindle Fire, which are Android devices, and for the Apple iPad, HTC, LG, Motorola Mobility / Google and Samsung have not quite figured out how to leverage music players and phones to sell computers and other merchandise. GE now puts maintenance documents on iPads, and uses thousands of iMacs to develop the apps for people who buy their turbines, engines, locomotives, medical systems, etc. Developers can use the Mac to write software for iOS devices and Android devices.  They don't use Android computers to write software for Apple devices. (One can run the Android OS on a computer, instructions are at Softpedia and How To Geek. It's easy, but not common. Those who do it are Linux hackers and Android developers.)
Thus Apple's stock price went from $122 per share on June 29, 2007, the day the iPhone was first sold, after it was announced on January 9, 2007, to $604.97 per share on July 13, 2012. And with earnings at $41.02 per share, a Price / Earnings ratio is 14.75, a tremendous amount of cash or cash equivalents and no debt, it's hard to argue that AAPL stock is overvalued, even with a market capitalization is $565.7 Billion.
Research in Motion, RIMM on the NASDAQ, RIM on the Toronto exchange in Canada, the makers of the Blackberry and Blackberry software, on the other hand, went from  $67 per share on June 29, 2007 to $7.24 per share on 13 July, 2012. Research In Motion's market capitalization is $3.8 Billion. Like Apple, Research In Motion has no debt, but unlike Apple, it has no current earnings, posting instead losses of $0.09 per share. These data are summarized in tables 1 and 2, below.
Stock Price 6/27/07 to 7/13/12

06/27/07
07/13/12
Change
AAPL
$122
$605
495.90 %
RIMM
$67
$7.24
10.81 %
Table 1
Basic Data on Earnings

07/13/12
Stock Price
EPS
PE
M Cap
DEBT
AAPL
$605
$41
14.75
$565.7 B
0
RIMM
$7.24
$-0.09
undefined
$3.8 B
0
Table 2
Apple's stock price is 495.9 % – almost five times of what it was June 27, 2007.  It doubled, then doubled again, and then increased another 25%. RIMM's stock price is 10.81% of what it was on June 27, 2007. It spiked to 140, on June 20, 2008. Since then it dropped to $38, climbed back up to $80, then dropped to the point it is today, a price of $7.24 and a market capitalization of $3.8 billion.
We know what Research In Motion is worth today. But what will it be worth tomorrow? or in two or three years? Earlier this year an analyst suggested its value was  $12 per share for the network, $7 per share for patents, and $3 per share for customer base, adding up to $22 per share. That makes RIMM a terrific bargain for "Value Investors" today. It's available for about 33¢ on the dollar, a good margin of safety – if the analysis is correct. That's a big if. Will it go the way of Go Computers and Palm? Go was acquired by AT&T, Palm was acquired by HP. While their technology is part of the foundation of mobile information technology, neither exist today.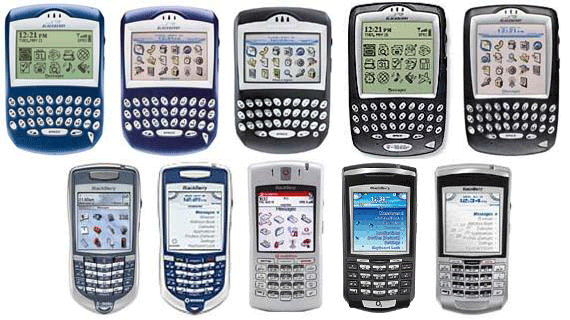 It seems to me that unlike the folks at Apple, the folks at (or laid-off from) Research In Motion know exactly what they invented. However, I think  the value of their patents is positive but declining and the value of the brand is zero.  The current value of RIMM is in the the value of their user base and their network.  And I don't know if the management at RIMM really understands this.
I don't have the data or the algorithms that I would need to calculate the value of RIM's network.  However the user base, while shrinking, still appears to include the President, Joint Chiefs, every Senator, Representative in the House, and their staffs, and high ranking officials in the State Dept, other executive agencies, the Governors of most if not all of the 50 States, and their counterparts in Canada, Europe, and Israel.  When you combine this user base with a secure, wireless global data network, you have something with tremendous potential value.   I don't know if it's worth more than the current market capitalization of $3.8 billion, or less. That depends on current and future management.
—
Disclosure, I am long on Apple. While I am a "Content Creator," I have no holdings in Research in Motion, Amazon, GE,  Google, HTC, LG, Motorola, Samsung, AT&T, Sprint, Verizon or other cellphone manufacturers or data network companies. For my thoughts and more detailed analysis exploring various valuation scenarios for Apple, Research In Motion, or other companies, or turning RIM around, contact me at L Furman 97 "at" gmail . com.