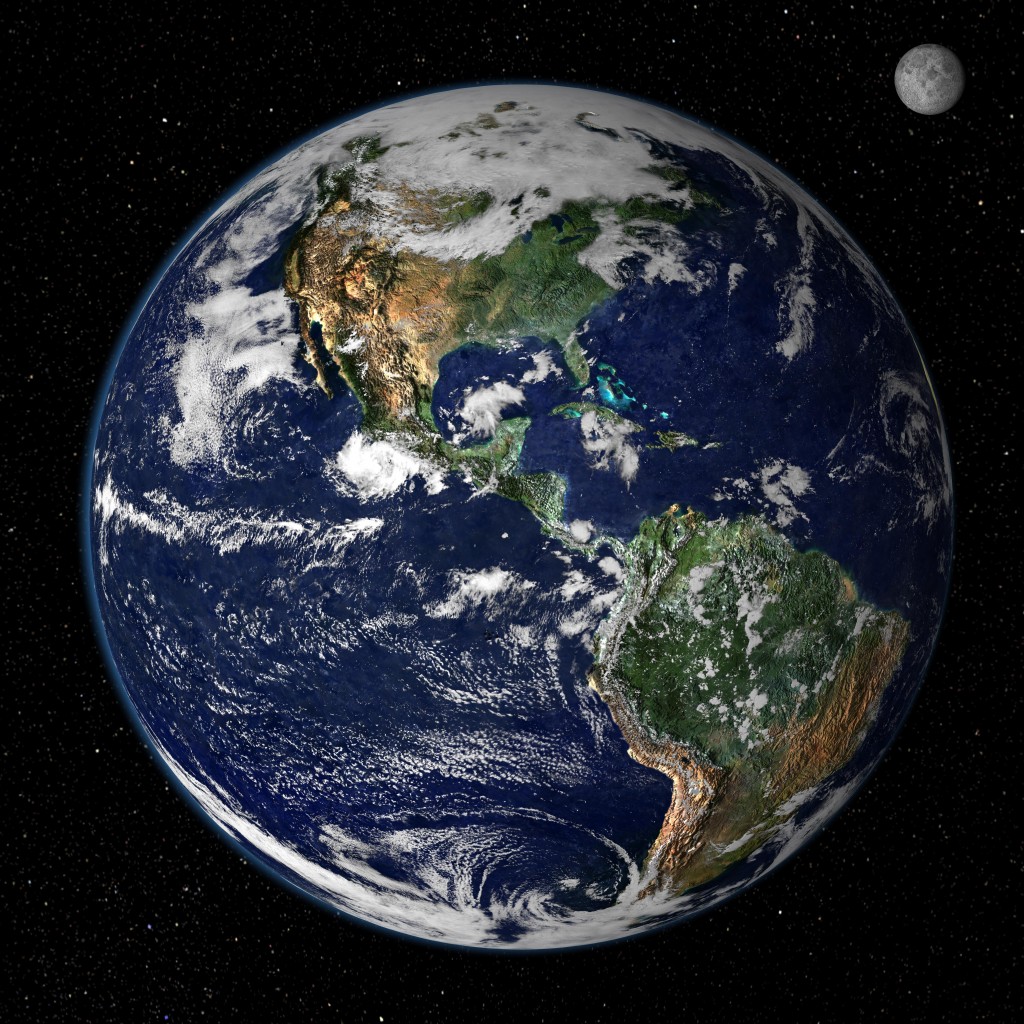 Investing for Sustainable Value – changing the paradigm – is critical – because we only have one earth.

This post suggests that investing in Cree, the Ford Motor Company, GT Advanced Technologies, Lighting Sciences, and Solazyme, are investments in companies that are shifting the paradigm toward sustainability. Investments in Cree, Lighting Sciences and Solazyme appear speculative at this time. Investments in Ford and GT Advanced Technologies appear to be "value" investments with significant margins of safety.
"Sustainable development is that which meets the needs of the present generation without compromising the abilities of future generations to meet their needs." This canonical definition was offered in "Our Common Future," a report to the United Nations by the Brundland Commission in 1987. Report here, see also wikipedia. "Sustainable Investing," according to Krosinsky and Robins, is "an approach to investing driven by the long-term economic, environmental and social risks and opportunities facing the global economy."
Sustainable investing, must, by definition, exclude companies which seek to profit today by exploiting non-renewable natural resources, such as coal, petroleum, or methane. However, unlike "Socially Responsible Investing," "Sustainable Investing" is not simply exclusionary. Rather than excluding unsustainable companies; a "sustainable investor" will look for companies that are focused on providing sustainable products to their customers and stakeholders. Sustainable investing is described in more detail in Sustainable Investing: The Art of Long Term Performance, edited by Cary Krosinsky and Nick Robins (click here for Amazon) Krosinsky has lectured in the Marlboro College MBA in Managing for Sustainability, and teaches in the Earth Institute at Columbia University. Companies that claim to practice SRI investing include Portfolio21, First Affirmative, and the Aquinas Funds. (I know nothing about these companies.) 
Value investing, as practiced most famously by Warren Buffett of Berkshire Hathaway, defined by Benjamin Graham and Phil Fisher at Columbia University, is investing in well run companies that are priced below their intrinsic value. This is described in:
The Intelligent Investor, by Benjamin Graham, 1949,

Common Stocks and Uncommon Profits, by Philip A. Fisher, 1958,

Value Investing: From Graham to Buffett and Beyond, Bruce Greenwald, et al, 2001,

The Little Book that Still Beats the Market, by Joel Greenblatt, 2010.
While an investment that is Sustainable may be simultaneously be a Value Investment, neither is a subset of the other. For example, BP, whos market capitalization was cut in half after the Deepwater Horizon, may have been considered a "Value" investment when the company's price dropped after the accident put about 5.2 million barrels of oil into the Gulf of Mexico. It would not have been considered a "Sustainable" Investment. Similarly, Cree, Lighting Sciences, and Solazyme because of their business models and products may be investments in sustainable companies. However, they are, at this time, more "speculative" than "value."
When I describe an investment as "Speculative" i am considering it's potential growth over a long term. Just as it might take a year for the stock price of Ford and GTAT to increase to a point where the PE ratio is 15 or 20, it might take two or five or 10 years for Cree, Lighting Sciences, or Solazyme to become overnight sensations.

Cree and Lighting Sciences design LED lights and lighting systems. As noted by me here, these outperform compact flourescents and incandescents. They last longer, create brighter light, are dimmable, use much less energy, and, when broken do not present a toxic waste disposal problems. They are wholesaled to Home Depot for use in residential and small business applications and sold to municipalities, government agencies and large scale commercial applications. Earning $0.48 per share, Cree is slightly profitable. However, its net profit margin is 14.83 and it has no debt. Lighting Sciences lost their CEO to a tragic accident in 2011. It is operating at a loss. The company may recover, and it may collapse.

GT Advanced Technologies makes equipment for manufacturing photovoltaic solar modules. It is operating at a profit: $1.47 per share. With a stock price of $5.02, their P/E is 3.4. This makes GTAT both a Sustainable investment and a value investment. However, if the solar industry collapses, it will also collapse.

I first wrote about Ford on this blog on April 15, 2012, here.  At the time it was trading at $12.07 per share, 33.33% higher than today. However, I still think it is a compelling investment. Ford Motor Company has earnings of $4.75 per share, it's P/E ratio therefore is 1.9. Ford's return on average assets is 11.79; it has a net profit margin of 14.84. It has a high debt to asset ratio, 55.78, but it did not take TARP money.
Table 1 shows current and recent data for these companies. Table 2 shows basic financial data. Table 3 shows other financial ratios.
Current & Recent Historical Data
Company
Current
52 Wk Low
52 Wk High
01/02/12
04/01/12
07/01/12
Cree
24.34
20.25
37.3
22
31.62
25.67
Ford
9
8.83
13.05
10.76
12.48
9.59
GT Adv. Tech
5.02
3.92
14.38
7.54
8.38
5.36
Lighting Science
1.15
0.9
3.03
Solazyme
14.01
7.68
24.33
11.9
14.35
13.9
Table 1
All these companies are trading at or near their 52 week lows. The question you have to ask yourself is "Does the other data suggest that they will, over the term of your investment horizon, go up or down?"
Basic Financial Data
Company
Price 7/30/12
Mkt Cap
EPS
P/E
Cree
24.34
2.83 B
0.48
50.71
Ford
9
34.35 B
4.75
1.9
GT Adv. Tech
5.02
591.1 M
1.47
3.4
Lighting Science
1.15
238.5 M
-0.45
undefined
Solazyme
14.01
845.87 M
-1.07
undefined
Table 2
While Ford is a $34.4 Billion company, and Cree is a $3 Billion company, the others range from $239 million to $846 million. Will they grow? And if Ford were to be priced by "Mr. Market" with a P/E ratio of 10, with the same earnings, it's market capitalization would be about $170 Billion; it's stock will increase to about 50. The average car on the road in the United States is over 10 years old. There is a lot of pent-up demand for cars, and as noted on my earlier post about Ford and Solazyme, here, Ford's people think we will be looking for more efficient cars.
Various Financial Ratios
Company
Debt to Assets
Return on Avg Assets
Net Profit Margin
Cree
0
6.31
14.83
Ford
55.78
11.79
14.84
GT Adv. Tech
6.62
16.24
19.19
Lighting Science
29.88
-96.65
-82.98
Solazyme
7.1
-28.43
-138.33
Table 3
Lighting Sciences and Solazyme are start-ups. As such it is not surprising that they are operating in the red, losing $0.45 per share in the case of Lighting Sciences, and $1.07 per share in the case of Solazyme. However, Solazyme is big, as noted previously, has contracts with the US Navy and others, and is hiring people.
The key questions are:
Are their products and potential products good?
Can management deliver?
Part II – Summaries from Google Finance.
Cree, Inc, according to Google Finance, here, "develops and manufactures semiconductor materials and devices primarily based on silicon carbide (SiC), gallium nitride (GaN) and related compounds. It focuses its expertise in SiC and GaN on light emitting diode (LED) products. It also develops power and radio frequency (RF) products. Cree derives the largest portion of its revenue from the sales of its LED products, which includes LED components, LED chips, LED lighting products and SiC wafers. Also included are revenues derived from government agencies to support the development of LED lighting. It also generates revenue from sales of power and RF products. These products include power rectifiers made from SiC, which provide faster switching speeds, and also include RF devices made from SiC or GaN, which allow for higher power densities. Also included are revenues derived from government agencies to support the development of SiC- and GaN-based power. In August 2011, it acquired Ruud Lighting, Inc." More data are on Reuters.
The Ford Motor Company, according to Google Finance, here, "is a producer of cars and trucks. The Company and its subsidiaries also engage in other businesses, including financing vehicles. The Company operates in two sectors: Automotive and Financial Services. Its Automotive Sector includes Ford North America, Ford South America, Ford Europe and Ford Asia Pacific Africa. Financial Services includes Ford Motor Credit Company and Other Financial Services. Ford North America includes the sale of Ford- and Lincoln-brand vehicles and related service parts in North America (the United States, Canada and Mexico), together with the associated costs to develop, manufacture, distribute and service these vehicles and parts. Ford Motor Credit Company includes vehicle-related financing, leasing, and insurance. Other Financial Services Includes a variety of businesses including holding companies and real estate. On January 15, 2011, the Company completed the acquisition of Cologne Precision Forge GmbH (CPF)." Additional information may be found on Reuters.
GT Advanced Technologies, according to Google Finance, here, formerly GT Solar International, Inc., through its subsidiaries, is a global provider of polysilicon production technology and multicrystalline ingot growth systems and related photovoltaic manufacturing services for the solar industry, and sapphire growth systems and material for the light emitting diode (LED) and other specialty markets. The Company's customers include solar companies, as well as companies in the chemical industry. It operates in three segments: polysilicon business, photovoltaic (PV) business and sapphire business. On July 29, 2010, it acquired Crystal Systems, Inc. (Crystal Systems), a crystal growth technology company that produces sapphire material used for LED applications, as well as other specialty markets, such as medical, research, aerospace industries and defense. In August 2011, the Company acquired Confluence Solar, Inc. Additional information may be found on Reuters
Lighting Sciences Group Corporation, according to Google Finance, here, "is a light emitting diode (LED) lighting company and LED bulb manufacturer. The Company designs, develops, manufactures and markets general illumination products that use LEDs as their light source. Its product portfolio includes LED-based retrofit lamps (replacement bulbs) that can be used in existing light fixtures and sockets, as well as purpose-built LED-based luminaires (light fixtures). Lighting Science Group's lamps and luminaires are used for many common indoor and outdoor residential, commercial, industrial and public infrastructure lighting applications. Its manufacturing operations are based in its Satellite Beach, Florida headquarters and its Monterrey, Mexico site. The Company also has a contract manufacturing agreement with Jabil Circuit, Inc. (Jabil) for manufacturing in Chihuahua, Mexico. It has also partnered with Google to develop lighting products that will be controllable through the AndroidHome platform." Additional information may be found on Reuters.
Solazyme Inc, according to Google Finance, here, "makes oil. The Company's technology transforms a range of plant-based sugars into oils. Its renewable products can replace or enhance oils derived from the world's three existing sources-petroleum, plants and animal fats. The Company is focused on commercializing its products into three target markets: fuels and chemicals, nutrition, and skin and personal care. In 2010, the Company launched its products, the Golden Chlorella line of dietary supplements. In March 2011, the Company launched its Algenist brand for the luxury skin care market through marketing and distribution arrangements with Sephora S.A. (Sephora International), Sephora USA, Inc. (Sephora USA), and QVC, Inc. (QVC)." Additional information may be found on Reuters.
References:
Fisher, Ken, The Only Three Questions that Count, John Wiley & Sons, 2007, ISBN 0-470-07499-X
Fisher, Philip A. Common Stocks and Uncommon Profits, Harper & Brothers, 1958, ISBN 0-471-44550-9
Graham, Benjamin, The Intelligent Investor, 1949, Revised, 2003 by Jason Zweig and Warren Buffett, ISBN: 0-060-55566-1
Greenwald, Bruce, Judd Kahn, Paul Sonkin, and Michael van Biema, Value Investing: From Graham to Buffett and Beyond, John Wiley & Sons, 2001, ISBN 0-471-46339-6.
Joel Greenblatt, The Little Book that Still Beats the Market, John Wiley & Sons, 2010, ISBN: 978-0-470-62417-9
Krosinsky, Cary and Nick Robins, editors, Sustainable Investing, the Art of Long Term Performance, Earthscan, 2008, ISBN: 978-1-84407-548-5
Disclosure: I am not a licensed investment adviser. The opinions expressed herein are my own. I think investments in Ford, GT Adv Tech, Cree, Lighting Sciences, and Solazyme are poised to do very well over the next one to five to 20 years.