Popular Logistics is a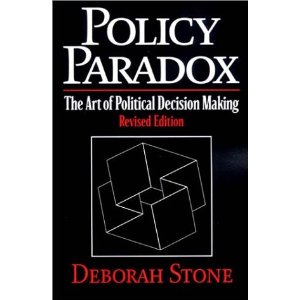 Policy Blog, not a Politics Blog. However, as Deborah Stone wrote in "The Policy Paradox," ISBN 0393-976-254,
In order to make policy you need to win at politics.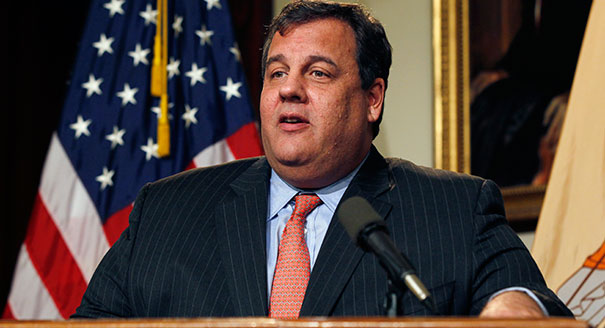 Chris Christie, left, who is good at politics, seems to have made several serious policy blunders during his first term as Governor of New Jersey.  I have questions about his capabilities in areas including Law & Order Fiscal Responsibility, Leadership, Mass Transit and Infrastructure and the Environment, and the intersection of these domains – the 'Bio-Humano-Sphere'.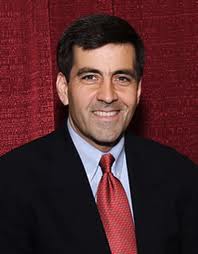 Law & Order: I am concerned about the concept of privatizing prisons and law enforcement agencies. Gov. Christie's ties to his former boss and former partner Bill Palatucci, left, formerly of Community Education Centers, the company that operates most of the half-way houses in New Jersey's privatized prison system, from which, as Mitt Romney might say, convicted felons "Self-Pardon".
Fiscal Responsibility: there are Gov. Christie's management of the "Race to the Top", his supports of tax cuts for millionaires, and tax hikes on the middle class. He refuses to raise the minimum wage. He claims to not have raised taxes, yet he cut $7.4 million from woman's health care, he is misusing Clean Energy funds to meet other obligations, and deferring funding on pensions.
Infrastructure & Mass Transit: we need more investment in infrastructure and mass transit. Gov. Christie killed the proposed new tunnel between NY and NJ.
The Biosphere / Environment / Bio-Humano-Sphere: while Gov. Christie may understand that global warming is a real problem, and while he vetoed the "Purgen" coal with sequestration plant; he pulled NJ out of the Regional Greenhouse Gases Initiative, RGGI and has not articulated a plan to modernize our electricity and energy infrastructure, or develop a renewable sustainable energy infrastructure.
Leadership: Rather than taking responsibility for the Race to the Top debacle, Gov. Christie blamed one-time rival Bret Schundler, who he appointed to head the team. He is, simply put, a bully. This is leadership at its worst.
Law & Order
Gov. Christie has deep ties to Bill Palatucci, who left Community Education Centers, CEC, in December, 2012, (here).  He joined Palatucci's law firm, Dughi, Hewit & Palatucci, after graduating from Seton Hall Law School in 1987, later becoming a partner, then registering as a lobbyist (wikipedia). As has been covered in the NY Times, Community Education Centers operates most of the half-way houses in our privatized prison system, and  the company that seems to allow prisoners to walk away at will.  I suppose Mitt Romney would say the halfway houses allow convicted felons to 'Self-Parole' or 'Self-Pardon.' It seems self-evident that the guards in these halfway houses should be capable of stopping people from walking out the door.
Half-way houses seem to be a step towards rehabilitation so that when convicted criminals leave halfway houses they can be law-abiding citizens. But I have some questions –
What should we do differently regarding prisons and half-way houses?
How do we make them more secure? What kinds of guidelines and regulations need to be in place to protect guards, prisoners, and residents of local neighborhoods?
Should we restrict halfway houses to non-violent offenders?
What kinds of education and training should the guards have?
What kinds of education and training should we offer the residents of convicted criminals?
Do we really want to privatize law enforcement?
On Fiscal Responsibility: Infrastructure, & Mass Transit
As reported in the NY Times (here & here) Governor Christie canceled the plan for the new tunnel between NYC and NJ. The proposed tunnel – 20 years in the making, with the support of Republicans and Democrats – would have relieved some of the congestion from an overburdened public transportation infrastructure. Gov. Christie then moved some of the $4 Billion earmarked to the tunnel to the transportation fund, to avoid raising taxes on gasoline. What does this say about Gov. Christie's judgment?
On Leadership
Due to botched paperwork, NJ lost $400 Million in Federal Funds in the "Race To The Top" (reported here)  Gov. Christie did not handle the application personally; he delegated the work to Bret Schundler, a political appointee. Gov. Christie blamed Mr. Schundler for the failure, and also criticized President Obama. This seems to me to be kind of like blaming my accountant for failing to file my tax returns on time. Aside from losing the $400 Million in Federal funds, what does this say about Governor Christie's leadership style?
Energy, The Environment & The Biosphere
Burning coal, oil, and gas for electricity generates carbon dioxide, and water, and releases pollutants such as arsenic, mercury, uranium and zinc into the biosphere. Nuclear power generates radioactive wastes, and tremendous amounts of excess heat and presents national security and other challenges. New Jersey gets about half it's electricity from an aging fleet of nuclear power plants, the oldest being Oyster Creek, on the Barnegat Bay. In the wake of the Fukushima disaster, Japan has announced the goal to generate 100% of its power from renewable sources, primarily solar and wind, by 2040.
NJ needs about 7 Gigawatts of electricity generating capacity. The first questions are
How much of our current capacity do we need to modernize?
Should we phase out our nuclear and coal plants? If so, what do we replace them with?
New nuclear?
Coal?
Coal with Sequestration?
Solar?
Wind?
Efficiency?
Amory Lovins coined the term 'Nega-Watts' back in the 1970's when he said "The cheapest unit of energy is the one you don't have to buy." Energy efficiency costs the least, and pays back the most over the long term. An 8 watt LED bulb provides the light of a 65 watt incandescent bulb or a 40 watt compact fluorescent, CFL. cutting energy use by close to 90%. Since LED bulbs last 10 or 20 times as long as incandescents and 5 to 10 times as long as CFLs, LED bulbs cut resource use as well, and require fewer trips up ladders. Insulating a building means it requires less energy to heat and cool.
We can generate power by burning a carbon intensive, as in coal, oil, and gas fired power plants, or controlling fission of radioactive material, as in nuclear plants. These use a fuel – and generate waste. Alternatively, solar, wind, water, and geothermal systems are fuel-free, they provide nega-fuel-watts.
Developing new nuclear power plants would probably cost in the neighborhood of $8 to $10 Billion per GigaWatt, not counting those costs, such as fuel, waste management, security, and insurance that are borne by taxpayers on the federal level or pushed off to future generations.
We saw with the Fukushima catastrophe – in which uncounted tons of radioactive material were flushed into the Pacific Ocean and dispersed onto a semi-circular region of Japan 30 to 50 miles in diameter or 1,400 to 3,900 square miles – an area about 16% to 45% the size of New Jersey – was polluted with fallout from meltdowns of three nuclear reactors.
The Board of Public Utilities under Governor Christie disallowed plans to develop an experimental coal with carbon sequestration plant in Linden. This plant would have cost $5 Billion up front, taken about 10 years to build, and would have required another $4 Billion in taxpayer subsidies over its 40 year life: $9 Billion, not counting the costs of interest.  The idea was to capture 90% of the carbon dioxide, chill it to a pressurized liquid at about -200 F, and pump it 70 miles on the ocean floor to a point south-east of Atlantic  City, where it would be buried about 1.0 miles below the ocean floor.  It would have been a 500 MW plant for $9 billion: $18 Billion per Gigawatt. However, due to the energy required to capture, chill, pressurize, and pump the CO2, it would have had an effective capacity of 300 to 400 MW, actually costing somewhere between $22.5 Billion and $30 Billion per gigawatt.  While I think the Gov. and BPU did the right thing in stopping this plant, it raises three questions:
How do we modernize our electricity infrastructure?
What will it cost?
How do we pay for it?
I have argued that we can use a battery of wind turbines off the shore and solar energy systems on roofs to generate power. While NJ had about 900 MW (0.9 GW) of solar installed by 12/31/12, and while Acting-Governor Codey set up a panel to study the issue back in 2004, there are still no wind turbines yet off the coast. There are wind turbines off the coast of Europe. Japan has announced plans to build the world's largest off the coast of Fukushima, and to run 100% on solar, wind, and other renewable and sustainable energy by 2040.
Despite affirming his understanding that climate change is real and man-made (here), Gov Christie pulled NJ out of the Regional Greenhouse Gases Initiative, RGGI (here). What should the Governor do to reduce greenhouse gases?
Gov. Christie also used $279 Million of Clean Energy Fund monies – and seems to have shut down the clean energy program – to close other budget gaps while claiming not to raise taxes and facilitating tax cuts for the wealthiest (here) / here) We would need about 1500 large wind turbines along the shore and another 2 gigawatts of solar to meet New Jersey's electricity requirements with those renewable and sustainable systems. This would probably cost around $3 billion per gigawatt; in the neighborhood of $21 Billion.
How do we pay for this?
Should our infrastructure decisions be left to the people running utilities or should they be in the hands of all the citizens?
What are the proper roles for the Governor? The BPU? The Legislature?
Climate Change & Emergency Preparedness
We saw massive power failures caused by Hurricane Sandy, and the October, 2011 snowstorm. Looking deeper this actually shouldn't be surprising. Nuclear power plants must be carefully managed during hurricanes. New Jersey gets about half its power from nuclear plants. All are old.
I have developed a plan to put a 50 kw system solar electric system on each of the 2500 public schools in New Jersey and configure those systems to be able to generate power during a general power failure (during the day when the sun comes out).
At $3.00 per watt it would cost $150,000 per school, or $375.0 Million to put a 50 kw solar energy system on every school in New Jersey. Since taxpayers pay the electric bills for the schools, it seems reasonable for taxpayers to fund power plants for the schools.  This investment in our clean energy infrastructure would also be an investment in our disaster preparedness. It would "Harden" the grid – make it more resilient.
During an event like Sandy we would have emergency shelters where people could go to charge their cell phones, tablets and laptop computers, more importantly, where the get a hot meal and a hot cup of coffee. For our at risk elderly and very young children it could be the difference between life and death.
Is this something best left to each municipality or school district or is it something that should be done on a state or federal level?
Greening the Supply Chain and Saving Money
Kevin Lyons, PhD, has been managing procurement for Rutgers University since 1987. His goals have been to save money on the complete life cycle of materials One of the things he did was replacing incandescent light bulbs with compact florescent bulbs, CFLs. He noticed that because the CFLs last so much longer than incandescent bulbs they need to be replaced at much greater intervals; which means fewer trips up and down ladders for maintenance staff.  This also means fewer falls off ladders, and thus, fewer Worker's Compensation claims. Dr. Lyons renegotiated Rutgers' Workers Compensation Insurance policy, cutting the annual premium from $44 Million to $40 Million, saving Rutgers $4 Million per year on this one line item
Dr. Lyons has also spearheaded Rutgers efforts to increase recycling, to convert food waste into energy, and to deploy solar energy systems. He began documenting his work in "Buying for the Future," ISBN 0-7453-1341-8, published in 2000.  Personally, I think Dr. Lyons work can be and should be replicated at each of the public and private colleges in New Jersey, including the Community Colleges, and in other agencies at the state and local level.
What role, if any, should the Governor take in these kinds of directing state and local government agencies to replicate Dr. Lyons work?  Can Dr. Lyons work be replicated at other colleges? How can it not be replicable? Should each county's Board of Freeholders act to replicate Dr. Lyons work at each Community College? And if each County Board of Freeholders should act, why should the Governor not establish guidelines?
The Affordable Care Act
Governor Christie, like many Republican Governors, seems to have expected President Obama to lose the election in 2012, and a newly inaugurated President Romney to have repealed The Affordable Care Act.
Thus, like other Republican Governors, Governor Christie didn't think about a state run health-insurance exchange. What does this lack of consideration, even after the Supreme Court voted to uphold the Affordable Care Act, of his responsibilities say about his leadership style?  Do you expect him to act now or wait for a Federal Alternative?
The Act was criticized by many on the left for not going far enough. I have suggested expanding Medicare to provide primary care and emergency care to all citizens, and doing this by expanding the mission of the Veterans Health Administration, VHA. We could rename it the "Citizens Health Administration." This is, of course a national issue. However, it seems to me that is was irresponsible behavior on the part of Governor Christie. It raises questions in my mind about his leadership.
The First and Second Amendments
There are reasonable limitations on our First Amendment right to free speech. We can't shout "Fire" in a crowded theater. I think we shouldn't be able to open fire in a crowded theater, elementary school, college campus, or open public meeting. I also think we need to enact sensible controls, such as requiring background checks on sales, being able to trace weapons, closing the "gun-show loophole."
Securing Schools
In the wake of the tragic events at the Sandy Hook Elementary School, in Connecticut, in December, 2012, Wayne LaPierre, the lobbyist / spokesman for the NRA, suggested that we station, at taxpayer expense, armed security guards at each school in the United States.  Counting public, private, religious, and charter schools, there are about 140,000 K-12 schools in the United States, about 2500 public schools in New Jersey.  We would need to provide coverage from 7:00 AM to 8:00 PM Monday thru Friday. And, as most schools are open on Saturday for sports and other recreational activities, would also need to provide protection on Saturdays, possibly Sundays.  We would need at least two officers per shift, plus one backup officer. That's four or five police officers per school. Let's say that we can cut it down to three new police officers, that's still 7500 police officers for New Jersey's 2500 schools. And we would need at least one vehicle per team.  Assuming $100,000 per police officer per year to pay, train, and equip them; that's $750 Million per year, about $85 per year for each of New Jersey's 8.8 million residents. How do we get the money? A Flat? Income Tax? Property Tax? Sales Tax?
Would it make more sense to "harden" each school by securing the doors and ground floor windows?   It seems to me that hardening the schools would be a one time cost of about $50,000 per school, compared to $300,000 per school per year.
Should we do both – harden the schools and hire more police officers?
Citizens United
New Jersey is one of nine states that have called on it's Congressional Delegation to repeal Citizens United.  While this is also a Federal issue, where do you stand on this? Do you support the efforts to repeal Citizens United? Would you support an amendment to the Constitution that states "Corporations are not persons and do not have the right to free speech or other rights guaranteed to people in the Constitution?" What should the Governor say to New Jersey's Congressional delegation and to President Obama regarding Citizens United?
Law & Order and the Rights of Citizens
I have described Florence v Burlington as one of the Ten Worst Decisions of the United States Supreme Court.  This decision allowa law enforcement officers to strip-search anyone, repeatedly, when arrested.  It allows police officers or Sheriff's Deputy to say "Now take off your clothes" after reading a suspect his or her Miranda rights.
Why does law enforcement need to be able to strip search suspects arrested on suspicion of having an unpaid traffic ticket, which was the case in Florence v Burlington or without "probable cause"?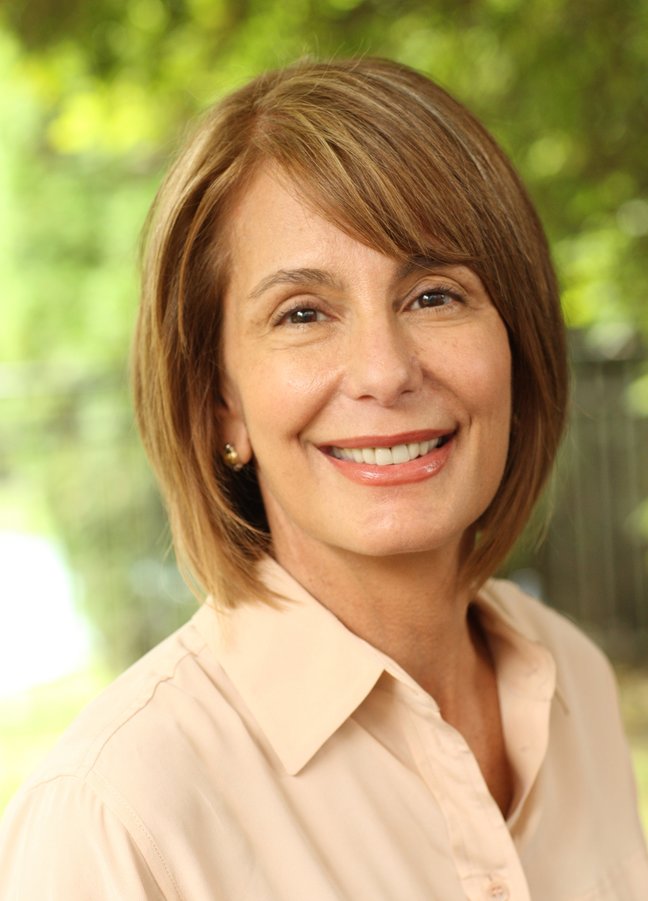 Governor Christie's opponent in the election, State Senator Barbara Buono, a progressive Senator with a law enforcement background, has a diametrically opposed political philosophy – and a very different leadership style.   She has been fighting for the middle class since starting her career, and promises to continue to do so if elected Governor.
I met Senator Buono twice. I also met Governor Corzine twice. I have never met Governor Christie. Buono listens to people, and listens patiently. I hope to attend her campaign kick-off rally later today, Feb. 2, 2013, at 12:00 noon, at New Brunswick High School, 1000 Somerset St.
When I called the election for Buono (here) it was less an endorsement of Buono than a statement that we need to change direction. But based on her press releases, a Governor Buono would lead New Jersey in the right direction.
Stay tuned!